Fabianna Tabeling
Interim Director

Popejoy Hall

As Interim Director of Popejoy Hall, Fabianna is responsible for the management and operations of New Mexico's flagship performing arts center, which presents over 150 events each year and offers an arts education outreach series serving local youth and the elderly. University departmental use of Popejoy facilities and outside rental to promoters or not-for-profit arts and community organizations also fall under Fabianna's oversight.
Fabianna came to Popejoy in 2016 as the Associate Director of Business Operations where she was able to meld her business skills and love for the performing arts. She has performed locally in Albuquerque and her home state of California in everything ranging from Shakespeare's Tragedies to dance and Musical Comedies.
Fabianna is a graduate of UNM's Anderson School of Management and the School of Law. She completed her Master of Accounting in 2014, MBA in Strategic Management and Policy in 2019 and Master of Studies in Law in 2021. She is a member of the Broadway League, the National Trade Association for the Broadway Theatre Industry.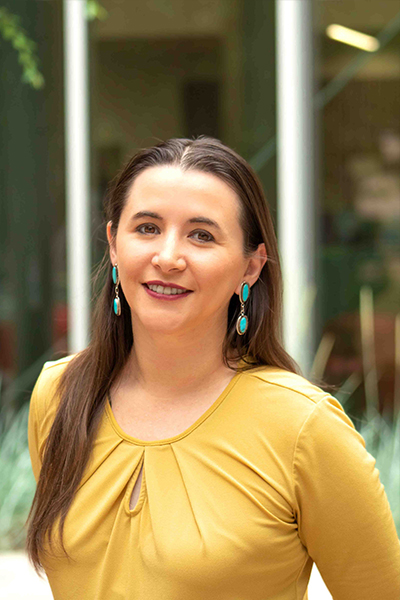 Contact
Phone: (505) 277-9406
borghese@unm.edu