Giovanna Archuleta
Unit Administrator

ISS

Giovanna has been with The University of New Mexico for 18 years. What began as a student employment position within Facilities Management, turned into a career assisting the FM director, staff and the University in various roles, prior to joining the Institutional Support Services' team in 2021.  
In her role as Unit Administrator for ISS, Giovanna serves as the primary public liaison for operational and daily matters, and responds to correspondence and communications on behalf of ISS leadership. She also provides daily administrative support, including human resources and financial activities for the office. Overall, Giovanna works collaboratively with ISS department directors and managers to coordinate a variety of efforts and initiatives for the VP Office.
Giovanna's institutional knowledge of The University and its facilities, along with her dedication to providing quality customer service to the UNM community, makes her a valuable resource for our department.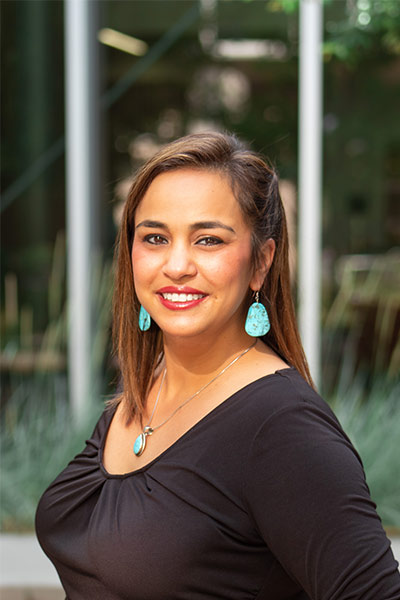 Contact
Phone: (505) 277-0373
gmoya@unm.edu