Thomas Tkach
Director

UNM Public Events/Popejoy Hall

Before coming to UNM, Tom served as Director of the Monmouth County Arts Council/Count Basie Theatre, Arts Grants Coordinator of the Middlesex County Arts Council, and as Director of Visibility, a program of Very Special Arts New Jersey. He has spent more than two decades with UNM.
As Director of Popejoy Hall, Tom is responsible for the management and operations of New Mexico's flagship performing arts center, which presents over 150 events each year and offers an arts education outreach series serving local youth and the elderly. University departmental use of Popejoy facilities and outside rental to promoters or not-for-profit arts and community organizations also fall under Tom's oversight.
Tom holds a BA in Finance from Montclair University and an MA in Arts Management from City University, London. He is a member of The League of American Theatres and Producers, Inc., the Association of Performing Arts Presenters, and the Western Arts Alliance.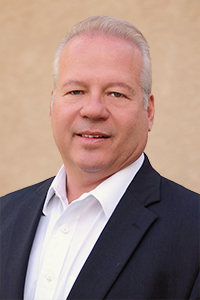 Contact
Phone: (505) 277-9460
Office: UNM Public Events/Popejoy Hall
ttkach@unm.edu