Sarah Scott
Communications & Marketing Manager

ISS

Sarah began her career with the University of New Mexico in 2009. Throughout her career at UNM, Sarah has had the rare opportunity to do what she loves every day - exercise her graphic design skills, develop strategic communications, and connect with the UNM community. 
In her role at ISS, Sarah serves as the point-of-contact for all media inquiries within ISS. Sarah also provides support and guidance on a wide variety of communication & marketing activities such as editing and composing press releases, social media management, website administration, graphic design, and strategic marketing and communications. She also serves as the Logo Liaison for ISS, ensuring that department logos are used in compliance with University identity standards. In 2017 Sarah was appointed as the Chair of the UNM Institutional Support Services Communication & Marketing Committee.
Sarah holds BFA in Graphic Design from Eastern New Mexico University, and MBA from UNM's Anderson School of Management. 
Sarah believes in constantly challenging herself to embrace new learning experiences and, whether personally or professionally, she strives to ensure that everything she does is seen through from start to finish. She is enthusiastic about meeting new people and feels honored and privileged to have the opportunity to collaborate with other like-minded and driven professionals.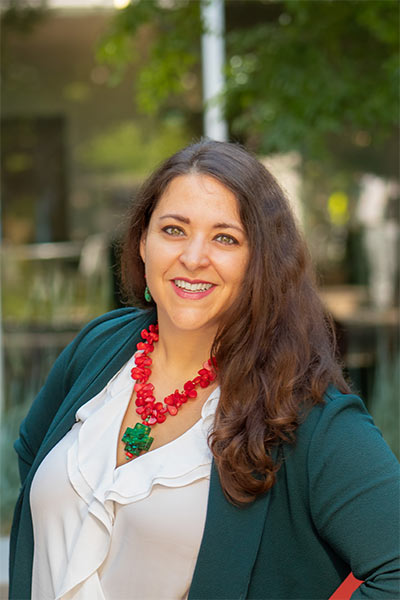 Contact
Phone: (505) 277-1577
srscott@unm.edu