Sue Van Cleve
Manager

ISS IT

Sue holds a BBA in Management Information Systems from UNM's Anderson School of Management and is a graduate of the APPA Institute for Facilities Management. Her certifications include Information Technology Infrastructure Library (ITIL) v.3 Foundations and ITIL v.3 Intermediate Qualification: Service Transition. She is also an APPA Educational Facility Professional.
As an Information Systems Manager, Sue co-manages four employees while overseeing database support, web design, application support, mobile field devices, and report writing for the department. 
In addition to her work with APPA, Sue is a member of InfraGard and the NM Tech Council. She has worked for UNM since 2001.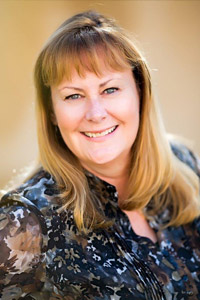 Contact
Phone: (505) 277-9385
Office: ISS IT
svcleve@unm.edu