Rick J. Henrard
Director

Planning, Design & Construction

Rick holds a Bachelor of Architecture from UT Arlington and a UNM Management Academy Certificate. A Registered Architect and licensed General Contractor, the last 19 of his nearly 30 year career have been spent at UNM. He has proudly participated in some of the largest capital outlay programs in UNM's history and has served as UNM Owner Representative for multiple design and construction awards for many past capital projects.
As Director of Planning, Design & Construction, Rick oversees a division of project and construction managers, and administrative staff that manage and support UNM's multi-million dollar capital projects outlay programs. In addition, Rick manages the Internal Service Unit operations relative to the office budget and finances, human resources, training and coaching of staff, and all process improvements associated with day to day task and goal setting. He provides architectural and construction expertise to the division and institution. He collaborates with stakeholders and team members to develop and accomplish successful capital project outcomes of high quality and aesthetics, within budget and on schedule to meet university goals.  
Active in a number of local and national professional organizations, Rick belongs to the American Institute of Architects, the Society for College and University Planning, the U.S. Green Building Council, and the International Facilities Management Association. He is an industry leader in sustainability and has been involved in over 13 UNM LEED projects.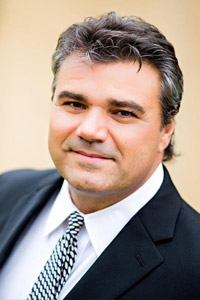 Contact
Phone: (505) 277-8157
Office: Planning, Design & Construction
rhenrard@unm.edu