Jacob San Nicolas
Marketing Assistant

Institutional Support Services

Jacob graduated from UNM, summa cum laude, with a BA in Architecture and AA in Economics. He started working for UNM as the Marketing Assistant for Institutional Support Services in 2022.
While studying architecture as an undergraduate student, Jacob developed strong visual design and communication skills. As the Marketing Assistant for ISS, Jacob uses his creative talents to provide professional graphic design, photography and website editing support to ISS departments.
Jacob's primary goals are to help departments maximize the effectiveness of their communications and to ensure marketing materials support the University brand. He is enthusiastic about developing new materials and collaborating on a variety of projects across the UNM community. His dedication to providing quality services is a valuable resource for our department.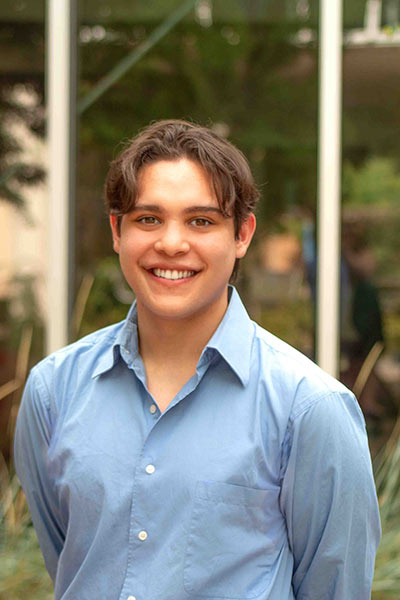 Contact
Phone: (210)412-3101
jjsn1627@unm.edu