Chris Vallejos
Associate Vice President

ISS

In his three decades of experience in higher education administration, Chris has held various positions in the Controllers Division and Central Administration. Currently, he serves as Associate VP of ISS, where he oversees 15 divisions—including Auxiliary Enterprises, Real Estate & Commercial Development, and Facilities & Utilities Management—with over 700 full time employees and an annual budget of $175M.
Chris's major responsibilities include the planning, direction, and coordination of major business development projects and initiatives for the University, always making sure that such initiatives effectively and efficiently support the overall mission of the institution. In addition, Chris provides strategic oversight, consultation, and support to various University-owned facility management and development enterprises. Reporting to senior University administration and the Board or Regents, Chris addresses areas of operational concern through the preparation and presentation of a range of analytical and operational reports.
A UNM employee since 1986, Chris also holds a BBA and MBA from the Anderson School of Management at UNM. He is active in a number of professional and charitable organizations including the Popejoy Hall Board of Directors, where he serves as Treasurer, the KNME Board and the Lobo Development Corporation Board. He also donates his time as a mentor and Board member with Big Brothers Big Sisters.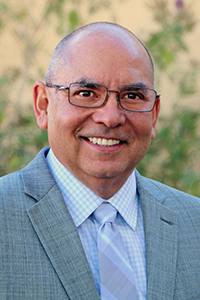 Contact
Phone: (505) 277-4013
cvallejo@unm.edu