Alicia Solano
Senior Director of Institutional Support

ISS

Alicia graduated from UNM magna cum laude with a BS in Psychology and Anthropology. She started working for UNM in 2009 and earned a Master's in Public Administration in 2011.
Alicia directs, leads, and provides administrative oversight of multiple Campus Business Services departments within ISS, ensuring alignment across departments with UNM and ISS requirements, goals, and objectives. She provides administrative leadership and oversight for key operational functions across ISS, including oversight of fiscal, human resources, marketing, project management, and other operational functions. Alicia oversees and monitors the development, preparation, and implementation of annual budgets for her respective departments, and in collaboration with ISS leadership, plans, develops, and implements methods and strategies to enhance and identify revenue sources.
Additionally, Alicia plans, develops, and manages the VP Office annual budget and reviews and monitors budgets across the division. As the Fiscal Agent, Alicia serves as the primary point of contact regarding fiscal matters for ISS departments with budget and finance divisions of the University. Furthermore, she oversees, coordinates, and plans shared services operations across ISS, including information technologies, communications, and marketing, as well as human resources, in accordance with individual department needs.
Outside of ISS, Alicia divides her time among several professional committees and organizations including the National Association of College Auxiliary Services, Society for Human Resources Management, and Big Brothers Big Sisters of Central New Mexico (BBBS-CNM). She has been a mentor with BBBS-CNM since 2018. Alicia has also satisfied the requirements for SHRM-CP certification as prescribed by the Society for Human Resource Management and has been a SHRM-CP certified human resource professional since 2016.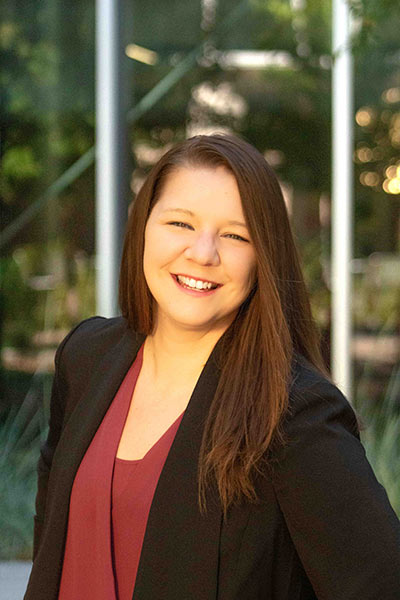 Contact
Phone: (505) 277-2171
solano@unm.edu